Hardware Details
The ML505 Evaluation Platform from Xilinx is a development board for the Virtex-5 FPGA. It contains many useful hardware features including:
Xilinx Virtex-5 XC5VLX50T FPGA
10/100/1000 tri-speed Ethernet PHY
USB host and peripheral controllers
Programmable system clock generator
Stereo AC97 codec with line in, line out, headphone, microphone, and SPDIF digital audio jacks
PS/2 (2) – Keyboard, Mouse
RS-232 port
16x2 character LCD
Video Input
Video (DVI/VGA) Output
DIP Switch (8), LEDs (8), and Pushbuttons (5)
PCI Express® Edge Connector (x1 Endpoint)
SFP (1000Base-X)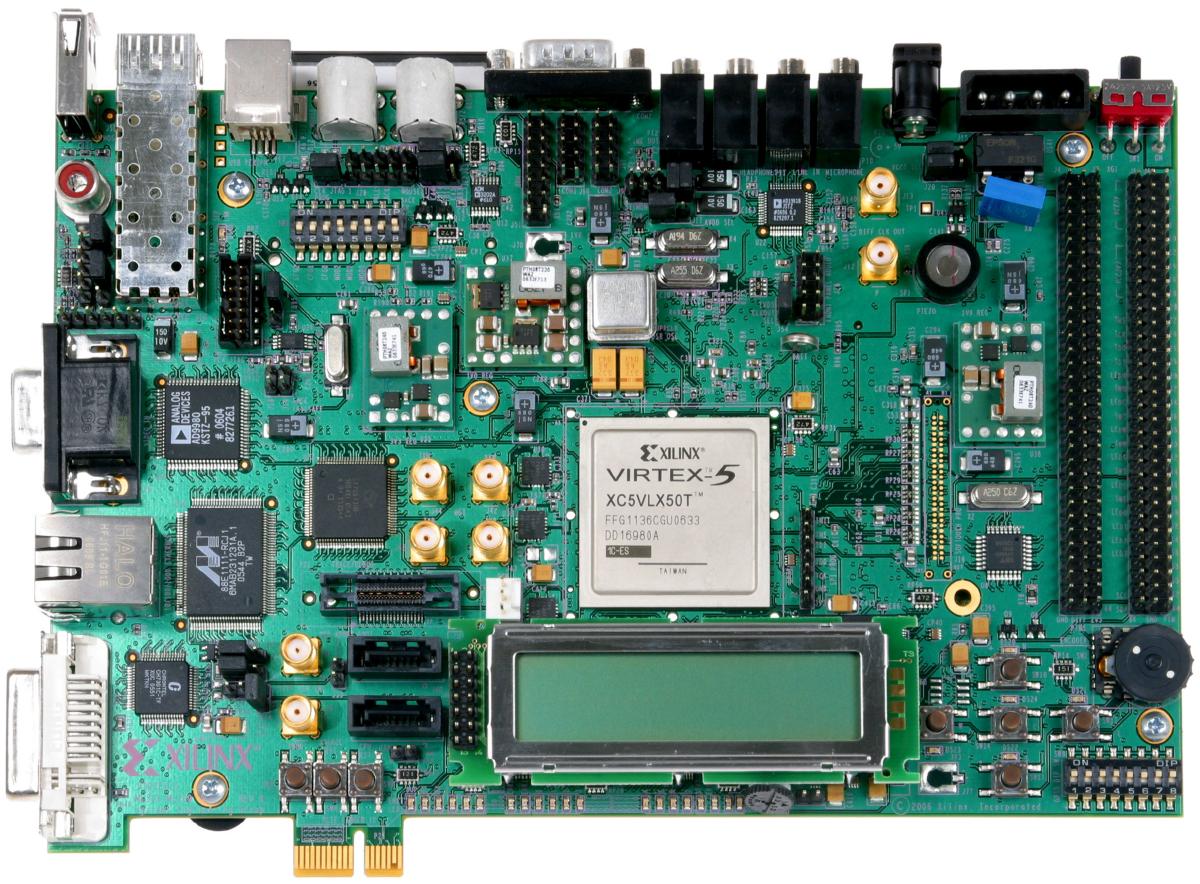 Variations
The ML505 has been made in four variations that use the same printed-circuit-board (PCB) but a different version Virtex-5. The table below lists the different boards and the Virtex-5 it is loaded with:
Board
Virtex-5 Version
Package
Speed Grade
XC5VLX50T
FFG1136
-1C
XC5VSX50T
FFG1136
-1C
XC5VFX70T
FFG1136
-1C
XC5VLX110T
FFG1136
-1C
For more information, please refer to the ML505/ML506/ML507 Evaluation Platform User Guide.
How to buy it
The ML505/ML506/ML507 can be purchased from Xilinx for the price of US$1,195.
---