Here are the first images of my new product: the Robust Ethernet FMC.
This new variation of the Ethernet FMC contains all the features of the standard version but has been designed to fit the 10mm height profile of the Vita 57.1 standard. The Robust Ethernet FMC is perfect for the more rugged gigabit Ethernet applications, and here's why:
4 x 10mm stand-offs positioned to fit the mounting holes of the Vita 57.1 standard
Separated RJ45 and magnetics with filtering on every coil for greater isolation and protection
LEDs don't cross the isolation barrier for maximum ESD protection
Contact me if you'd like more information on this product or others.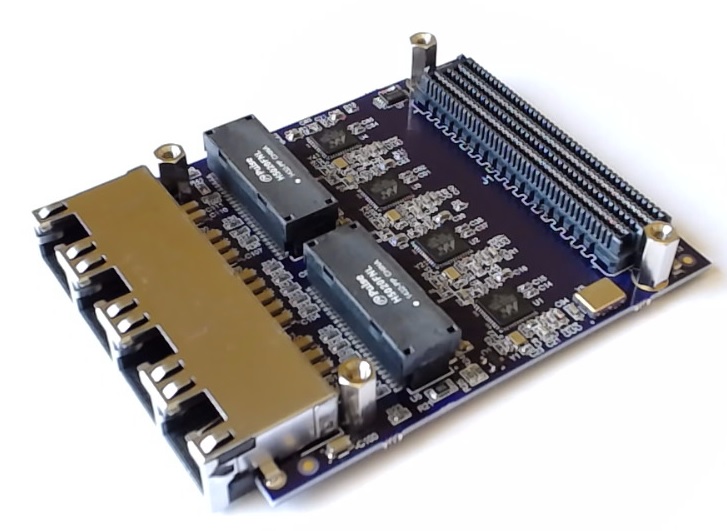 Here is the Robust Ethernet FMC on the MicroZed FMC Carrier: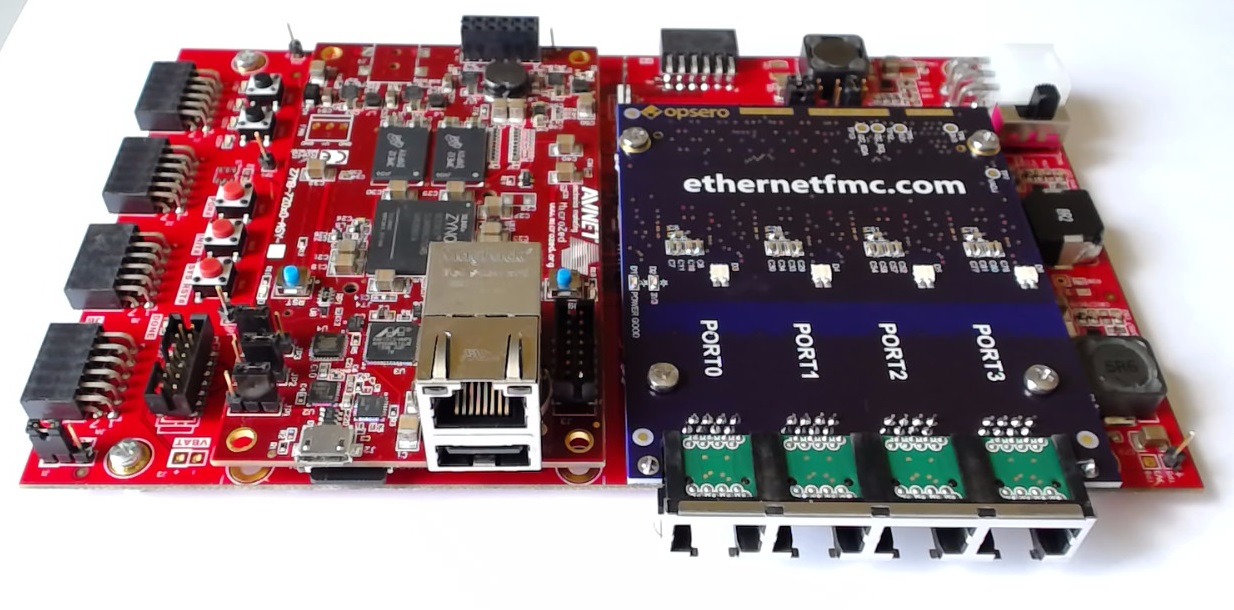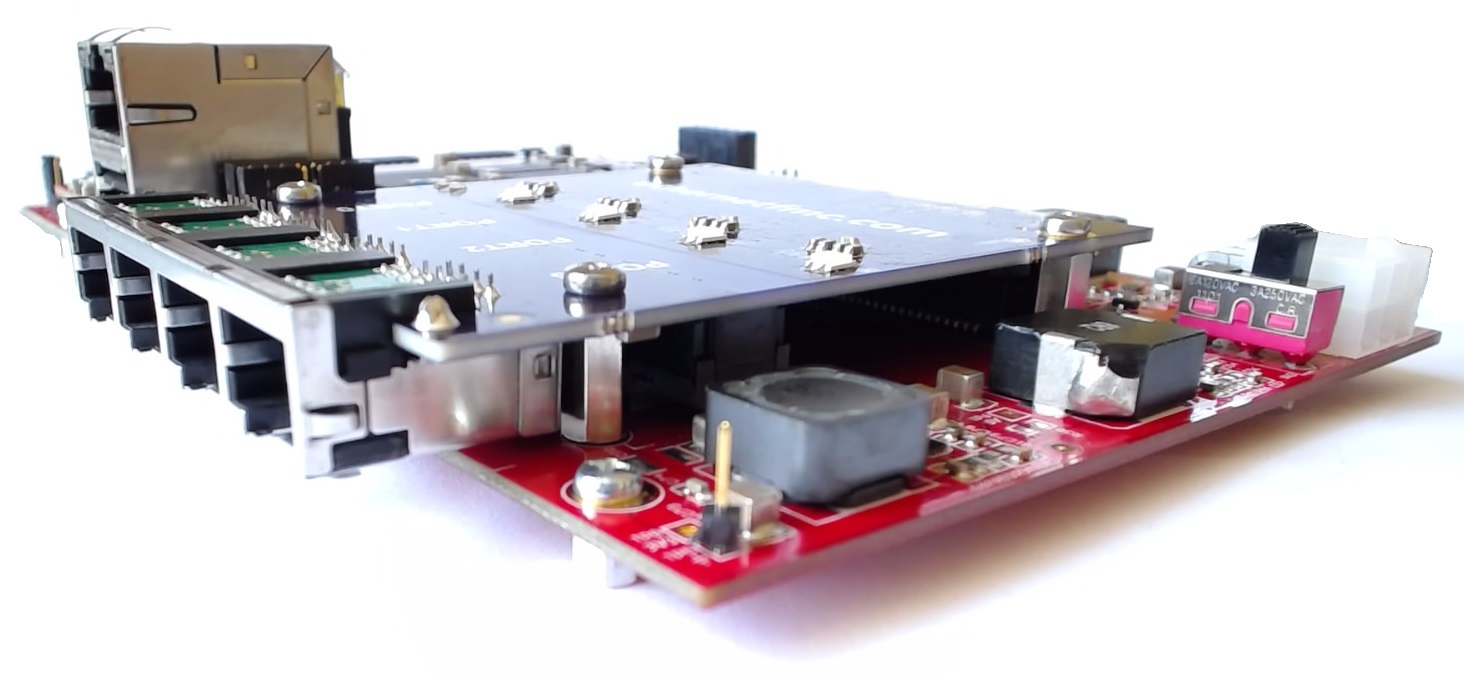 ---