Orders can now be placed for the FPGA Drive products on the Opsero website. Both the PCIe and FMC versions allow you to connect an M.2 PCIe solid-state drive to an FPGA development board and both can be purchased at the same price of $249 USD (solid-state drive not included).
The PCIe version has an 8-lane PCIe edge connector for interfacing with the PCIe blade (aka. goldfingers) of an FPGA development board. The board is powered by 12VDC so it comes with a power cable which allows you to power the FPGA Drive from the same power adapter that supplies power to the FPGA board.

The FMC version has a high pin count (HPC) FPGA Mezzanine Card (FMC) connector for interfacing with the FMC connectors of FPGA development boards. It gets all of it's power through the FMC connector and it is compatible with both low pin count (LPC) and high pin count (HPC) FMC connectors (note that only 1 lane PCIe is supported on LPC connectors).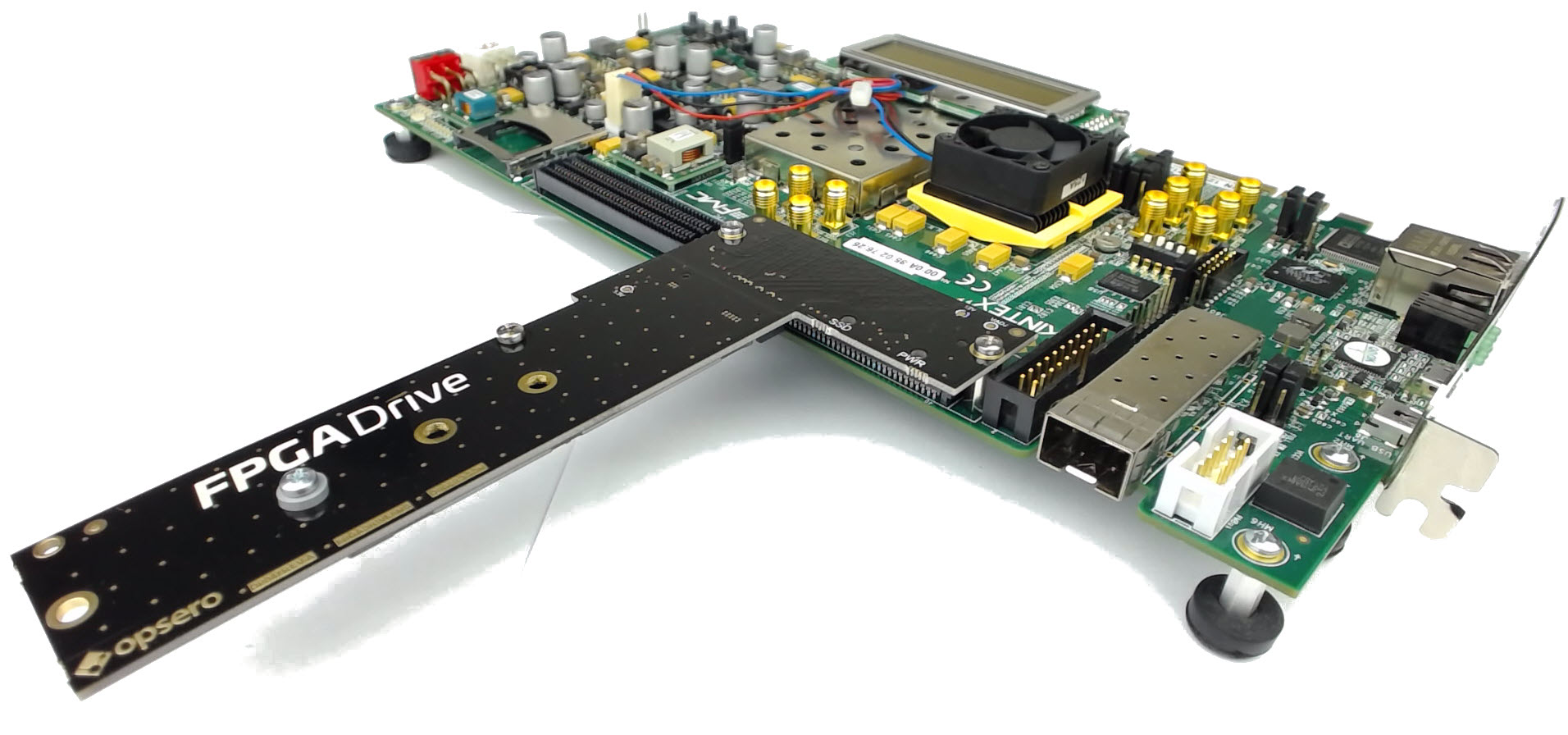 Both versions have an M.2 M-key socket for the SSD, a 100MHz oscillator to supply a clock to both FPGA and SSD, and all the required mounting accessories. At the moment, there are example designs available for all of the compatible Xilinx Series-7 evaluation boards, and the PicoZed FMC Carrier Card V2. Please checkout the product website for more detailed information.
If you would like to purchase either of these products, follow these links to place your order on the Opsero website: FPGA Drive (PCIe version) or FPGA Drive FMC
---
See also