I just got the news about the new ARTY $99 FPGA evaluation kit being released and I thought it was worth a mention. At the $99 price point and with the Arduino shield connector, they'll attract a lot of hobbyists who can now hook up one of the many existing Arduino shields to a Series-7 FPGA. Another interesting thing is that it ships with a webserver reference design so  you've got a head-start on your IoT applications. Definitely a lot of possibilities with this board and I might just get one for myself.
Checkout the hardware: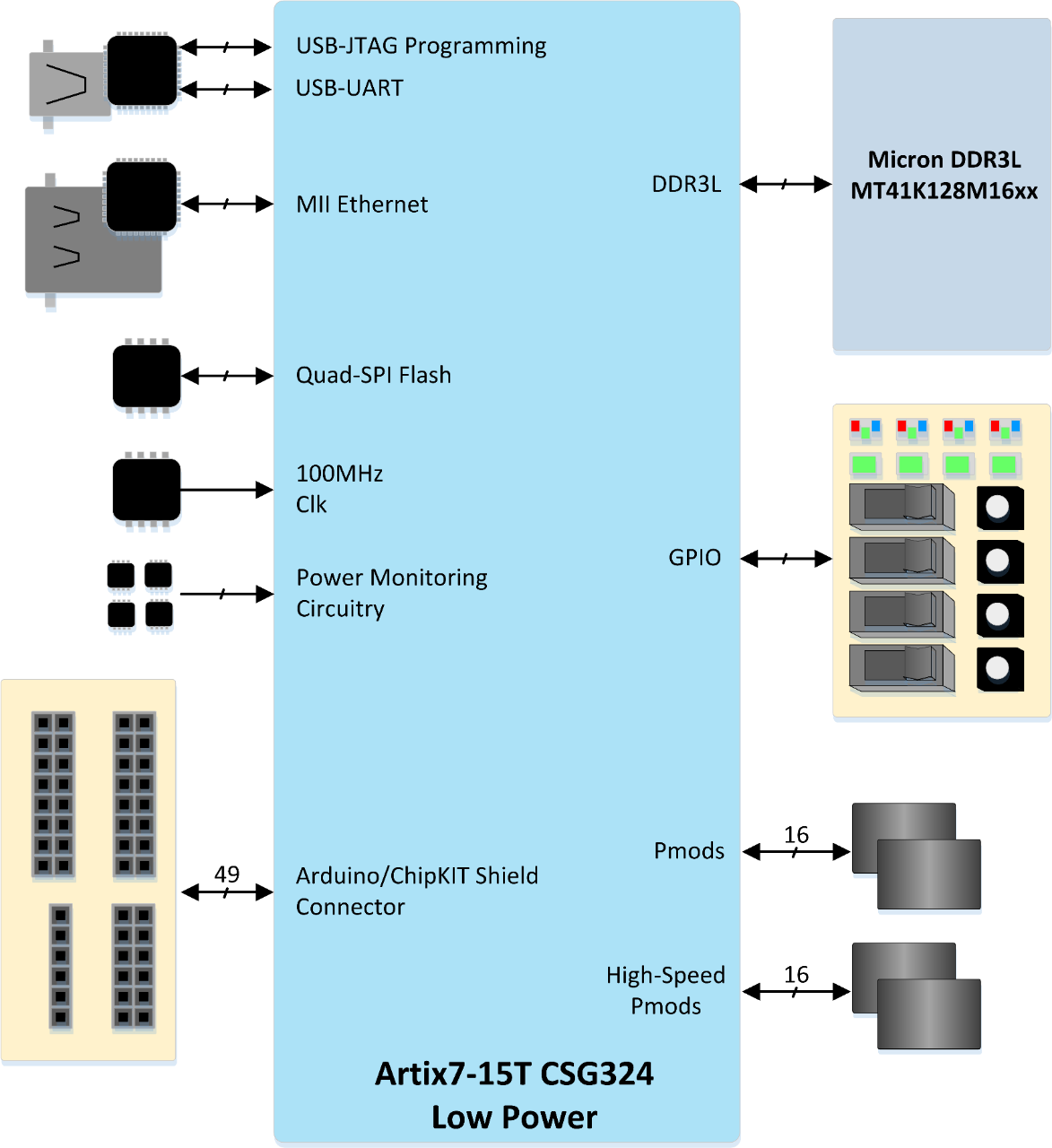 If you've got one, let us all know what you think of it and what you're designing.
---
See also