Very excited to be showing off my new Samsung SSD 950 in the M.2 form factor. This tiny solid-state drive has a PCI Express Gen3 x 4-lane interface for a more direct connection to the CPU which enables a much higher throughput than a SATA interface. According to Samsung:
It outperforms SATA SSDs by over 4.5 times in sequential read and by over 2.5 times in sequential write, delivering the speeds of 2,500 MB/s and 1,500 MB/s respectively.
So what am I doing with this beast?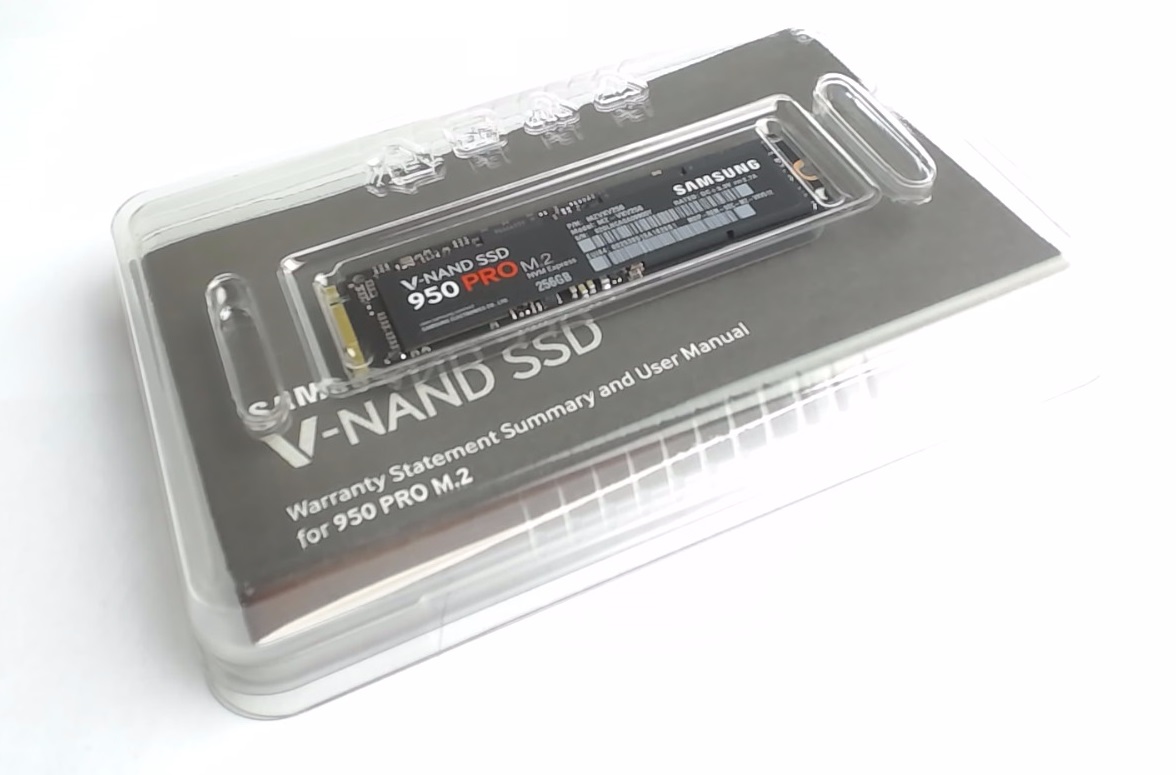 I'm gonna hook it up to an FPGA of course!

How???!!!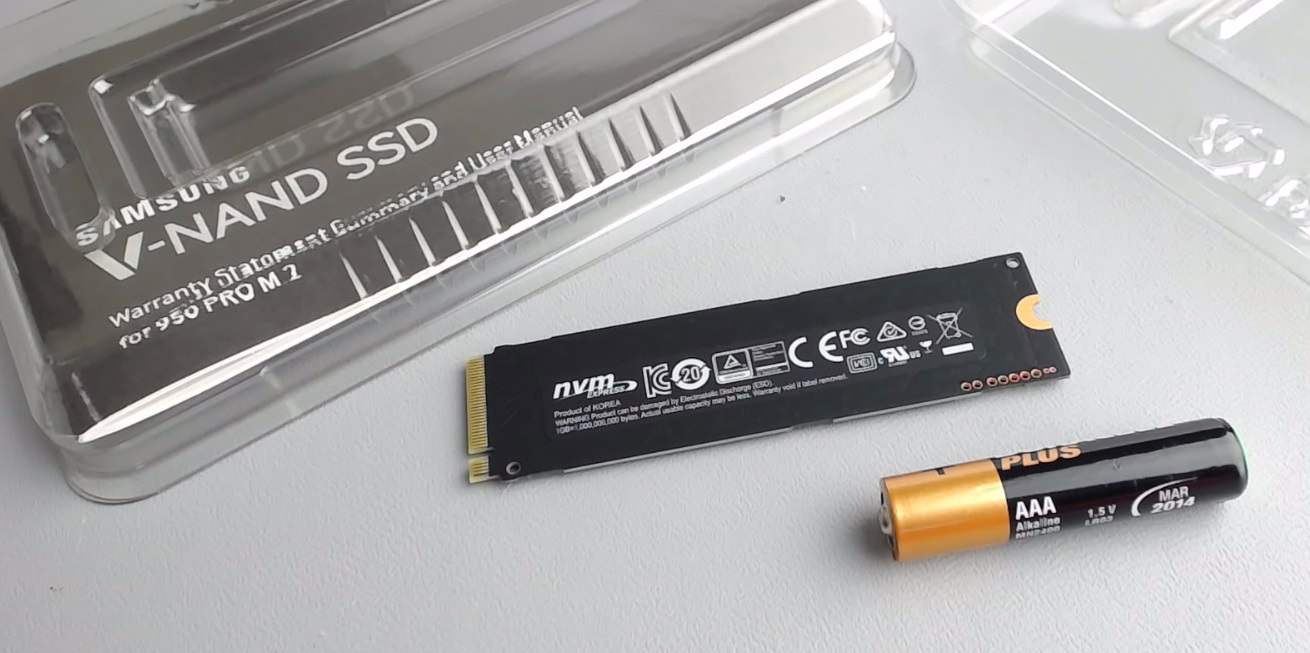 That's what my next product is about, and I can't wait to tell you all about it!
I put that AAA battery in the photo just to show you how small this thing is! It's insane!
---
See also